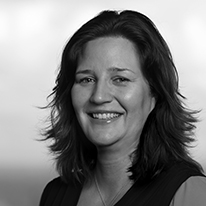 My name is Bonnie Carlo, Principal of Carlo Communications.
I'm passionate about employee engagement because I know, first hand, its potential to benefit or harm businesses and individuals.

My credentials
I have 15 years' international experience as a communications, change management and engagement strategist, gained in listed corporation, professional services and start-up environments.
I've worked for clients in a number of sectors including engineering, automotive, government, mining, energy, property & construction, law, personal wellbeing, sports marketing and film & television.
During my time in-house, I focused on my passions of internal communications and employee engagement, but also managed corporate affairs, marketing, brand and business development on a regional and global basis.  I've had 18 bosses and managed teams of 1-40+ people along the way, so I've also learnt a thing or two about effective management.
I'm an accredited change management practitioner (ChangeFirst: 'People Centred Implementation', February 2008) and a member of the International Association of Business Communicators.  I also hold a Bachelor of Arts and Masters Degree from the University of Cambridge, England.