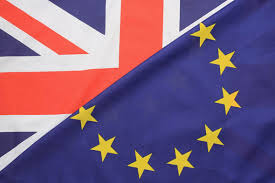 There's no doubt that the political and economic implications from the EU Referendum will take time to work through. In the meantime, as a passionate advocate for the value of engagement and change management, I'm drawn to the human implications that are already apparent.
[Part two of two]
Half empty? Half full?
The differing views on change are a fascinating element of the referendum.
I've always believed that your experience of a change is fundamentally linked to whether you relate it to problems or opportunities.
What follows are some simplistic characterisations, to help illustrate this idea.
Supporters of the Remain vote didn't feel a need to propel away from a problem. The subject of the vote itself didn't inspire opportunities for them to strive for. Their recommendation was to maintain the status quo.
If change was to be forced, they feared the likely consequences would be catastrophic. However, this part of their narrative lacked proof points, because a decision to leave would represent an unprecedented change.  It was a fear of the unknown but nonetheless, the fear was real.
Votes now cast and counted, with glasses half empty, the Remainers have been dragged to the beginning of a change curve they didn't want to travel along and are now at the first milestone, 'Denial'.
By contrast, two types of Leave supporters exist, glasses half full. First, the well recognised group, desperate to propel away from what they perceived to be serious problems. Second, a lesser-known, smaller group drawn to an opportunity – a notion of a brighter future. Although supported by some proof points now proven to be inaccurate, the Leave narrative was strongly infused with the seductive ideal of 'better'.
Keen to embark on a change journey, the Leave groups took a rolling start towards the change curve and quickly sprinted passed Denial, Blame, Uncertainty and Acceptance. Today, we find them at the Problem-Solving milestone, high on adrenalin and full of kinetic energy.
Herein lie the challenges. Two passionate groups – one of which is already slightly dis-jointed – at very different places on a change curve.
Effective change management offers the best frameworks for bringing everyone back together, then designing and realising a new future.
Here's my suggested change plan, for Boris Johnson et al.
Quickly appoint a highly regarded and well-qualified change team
This needs to be selected from both groups, to ensure it is trusted and respected. The team also needs to have expertise in leading every aspect of the political, legal, economic and social changes required.
Redefine the change narrative
It is critical that this is an inclusive, rational and emotive narrative. It can't focus on the original catalyst for the change, because that didn't have everyone's support. It has to serve as inspiration to everyone on the change journey.
Set clear expectations about communication
Delegate specific types of updates to specific team members but also, ensure it's always clear who's ultimately in charge. Commit to a reasonable calendar of proactive updates and as much commentary as possible.
Close the gap on the change curve
Help the Remain group fast track to the problem-solving milestone, by quickly and respectfully leading them through denial and blame. Feedback must be heard and empathy shown, but discussions and analysis of things past must be curtailed.Trend data on a range of economic, political and social key performance indicators should be used to demonstrate that standing still is not an option. With those KPIs in mind, the group deserves and needs to receive reassurances and reminders about the significant value they offer.
Removing known unknowns
Whilst the unprecedented nature of the change makes it hard to predict exactly what the new future looks like, a detailed, logical and inclusive framework for defining the journey can help mitigate some of the uncertainties. This could take the form of a detailed strategy for the negotiations needed to finalise the scope and terms for the UK's separation. Done well, these assurances around the approach should help create acceptance and get everyone into problem-solving mode.
Reconciliation and unification
Aligning the groups at the problem-solving milestone on the change curve must be carefully facilitated. Wounds will need to heal and whilst free speech and thinking must be retained and respected, the groups need to unite under the premise that their similarities outweigh their differences.Once achieved, people will need definition of roles and responsibilities, and clear measures of success. This will help ensure a future focus.
Achieve quick wins
Confidence is a great propeller of change so it's critical to prioritise achieving of a range of quick wins with broad appeal. This will help validate the change plan and increase goodwill towards the change objectives.
Building trust and confidence
As negotiations progress and finalise, its critical that leaders keep providing feedback. Reminding everyone of the outcomes in mind, the progress being made and the challenges yet to come will help build trust and confidence.
Keep focused on feedback
Leaders need to keep asking for a lot of it, paying attention to it and acting on it. There are so many lessons to be learned from this referendum result and surely, this will endure as one of the most important…
As I said at the start, I'm passionate about this because I believe in the importance of engagement and change management. Core to both disciplines is empathy.
In this instance, my empathy is super-charged because I was born, raised and until my late 20s, lived in England.
With the result of the referendum decided, I don't feel it adds value to disclose which side I supported. I'll simply say that like life itself, change is what you make it.